What a great weekend, Tampa was my first HBS and it will definitely not be my last!  Home Business Summit is a 3 day workshop event held in many places all over the world throughout the year.  Trainers come together to present but most importantly they personally interact with  committed entrepreneur attendees who are there to learn from other successful marketers.
All the training was stellar and unlike so many other businesses, the successful speakers didn't hold back, they share openly. From the beginning you get that this is a community of support and encouragement for entrepreneurs.
We even had the lucky pleasure of having Kevin Harrington (from the Shark Tank) drop in and share some wisdom and knowledge from his incredible successes. As my new friend Norb, (Norbert Orlewicz) one of our outstanding presenters, recounts:
"When asked what was the ONE thing that helped him to make his first million dollars he quickly answered, "It was the people that I surrounded myself around and the team I built. Always surround yourself around people who are smarter and better than you are.""
Everyone was incredibly supportive and open, each one focused on the attendees success. The setting provided terrific networking with all the accomplished trainers and partners like Phil in Norb's video, check it out here by clicking the HBS sign below: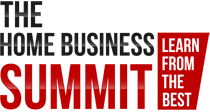 by the way if you see that Norb is one of the trainers at any of these events be sure to make the trip and attend wherever.
Looking forward to the Orlando HBS Feb 27 – Mar 1, 2015!
Personal thanks to Norb for the time he took after the meetings to help me see beyond the obvious and refine some of my promotions.