After many conversations I've come to realize most marketers (in any field) believe that making a high ticket sale is a complex process.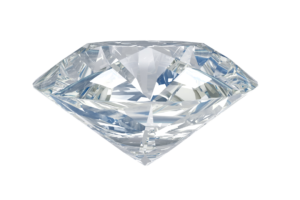 First, you have to get an opt-in. Then, you must take the lead through a sales funnel sequence in order to make a sale. Then, you need to make a series of further sales, each one slightly more expensive than the last. If there's too big of a jump in price point from one product to the next, it won't work.
If the above sounds too complicated, relax. Watch this free video, filmed at the Titanium Mastermind in the Dominican Republic, and John Lee will explain why it's a myth that you need a long and complex process.
John will also reveal the one thing that enables you to make an immediate high ticket sale to a brand new lead.
EXAMPLE OF A HIGH TICKET FUNNEL
John Lee's sales funnel is very simple. He has three products priced at £300, £12,000 and £50,000.
He is often asked how he can jump across such a big gap. How can he turn a £300 buyer into a £12,000 buyer in just one step? Don't you need some interim price points, to let them work their way up?
The truth is, your customer's ability and willingness to buy your high ticket offer has nothing to do with their last transaction amount with your business. It has everything to do with how qualified they are for your offer.
John distributes his book, called The Wealth Dragon Way. In the book, he promotes his wealth creation events. This way, the people showing up to his events are those who have read the book and are clearly interested in wealth creation. They are a qualified audience, they want what John's business is offering and they are willing to spend large amounts for it.
THE KEYS TO MAKE THIS WORK
If you want to sell a high ticket offer, you don't need a whole series of interim offers to let the customer work their way up.
What you do need is a replicable sales presentation, the right qualified audience and the right message to market match.
With those elements in place, you can have your customers buying high ticket products on their first encounter with your business.
The MOBE Gold Masterclass goes into more depth on this topic. It will show you how to find customers, sell to them and build a consistently profitable business using a Customer Acquisition Process. To learn more about the Gold Masterclass, click HERE.