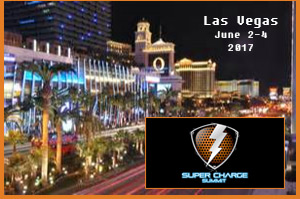 To learn more, click here & grab your seat now… ⇒ Vegas Here I come!
What is Possible…One of the most valuable tools to grow our business is mentorship and we are heading to Las Vegas at the end of this month where we will be meeting up with valued friends and mentors at a SUPER CHARGE SUMMIT. The video below is John Chow, known across all sectors of Affiliate Marketing as the Ultimate Blogger and one of our personal mentors; John is one of the outstanding speakers at the June 2nd-4th, 2017 Las Vegas NV event. There isn't a single time that we meet up with John that we don't pick up something extremely valuable to help propel our business forward and have fun doing it.
We understand that Just One Closely-Guarded Secret Picked Up From One Of These Super Consultants "In Person" Can Potentially Transform our MOBE Business Overnight …
Las Vegas June 2nd – 4th, 2017 however, you'll be right in thinking that the Top-Earning MOBE Partners do have some tricks up their sleeves which they share only in small intimate circles. Best part of the Super Charge Summit is during the "down time", people like John are there to interact with one on one.
In fact this strategy of sharing is the backbone idea behind the Super Charge Summit. It's a place where Top Earners spill the beans for three power-packed days to a privileged 120 member audience lucky and smart enough to be there.
I know changing your life in three days sounds practically impossible. But I'm sure you can think of some life-changing moments when just one idea placed you on a completely different path and you wondered how you lived before, that's how we feel about attending live events and interacting with successful marketers.
Those types of "aha!" moments don't come every day, but to every person who is looking and dreaming about success they do come. The Super Charge Summit is set up to create such a moment.
Here are FIVE reasons why we can say this with confidence:
*From 9am Friday to 6:15pm Sunday the Super Charge Summit will inspire you with new ideas, clear your present marketing hurdles and boost your commissions … and it only takes THREE DAYS.
*In just 3 days tips, strategies and tricks will be uncovered that took the Top MOBE Earners years to accumulate. We've found that this event is filled with real training that is an essential element to our education.
*Imagine coming home from the Las Vegas Super Charge Summit knowing EXACTLY what to do to increase monthly income and have a "leg up" on all the other partners that did NOT take advantage of this opportunity Or were simply late in responding.
*It is easy for us to Imagine what life would be like with earnings of $10,000 … $20,000 … even $30,000 PER MONTH because we put in place what we've learned from this seminar, because we are living it.
… What kind of luxury car would you drive?
… What kind of house would you live in?
… Where would you dine out and what clothes would you buy?
… Would you vacation on an island paradise like Fiji or Aruba?
… Take a dream ski-trip to the Alps?
… Take care of family or causes that are important to us?
… Or fly off to Las Vegas "on a whim" with friends?
John shows in the video what may be accomplished with the MOBE business and though he is by no means the norm we are enthused to be in a program where it is possible to achieve those type of commissions. Imagine having the time, money, and freedom to get up when you want to and go about your day according to YOUR rules.
As John and so many of the successful speakers say "That's the type of FREEDOM that I enjoy… and the same freedom that Top Earners in the MOBE program enjoy" and what we are coaching our students to work toward too.
Whether you are a seasoned marketer or someone that hasn't even begun, the June 2nd-4th, 2017 Las Vegas Super Charge Summit will be an invaluable source to propel you forward and put a good foundation on your business.
As an added bonus, get the very 21 Step System that is the basis for our own business

FREE

just for attending the Super Charge Summit.  Best part is we'll be available to you every step of the way to see you on to your success.
Wanna Join Us?
To learn more, click here & grab your seat now… ⇒ Vegas Here I come!
Ann & Mike
If you like this article, please LIKE, SHARE and comment.  We'd love to hear from you.